Main Index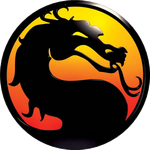 News? Try checking out the News Blog.
Want cheat codes? Check out the Games.
Need help? The Community Portal has an outline of the site.
Welcome, guest, to Mortal Kombat Center! This a is a source for MK sprites, forums, cheats, moves, fatalities, and many more! This Mortal Kombat source is unlike any other. With this, you will be able to discuss news or debates with "BLOGS" instead of Forums. You can even submit fan art/game ideas and wat not. Just sign up and you're good to go! We hope you'll enjoy your stay here at Mortal Kombat Center!


Questions? Check out the help page or ask a question with your own BLOG post, or on a "discussion" page associated with each article! Otherwise, just ask any of the administrators.
Signing: Please be sure to sign your name on Talk and vote pages using four tildes (~~~~) or your own custom signature to produce your name and the current date, so users know who they are talking to.
Leaderboards: Who's the highest ranking member of the website? They're all here

Disclaimer
All Kontent in ©Mortal Kombat Center 2010 - 2012 and may not be used on another website without permission from the webmaster. Mortal Kombat, the character names & the dragon logo are the property of Warner Brothers Interactive, all rights reserved. This site is no way affiliated with Warner Brothers Interactive, Other than them providing us with exclusive news and updates.